In autumn and winter, leather clothing will be more desirable for everyone to wear a single product. If you are good at observation, you can find the leather coat has never left is a wave tip. Leather no matter what season, is a classic wild single product, very good with clothing. Whether it is with a short skirt, or with jeans, or radish pants, can wear some of the influx of people to taste.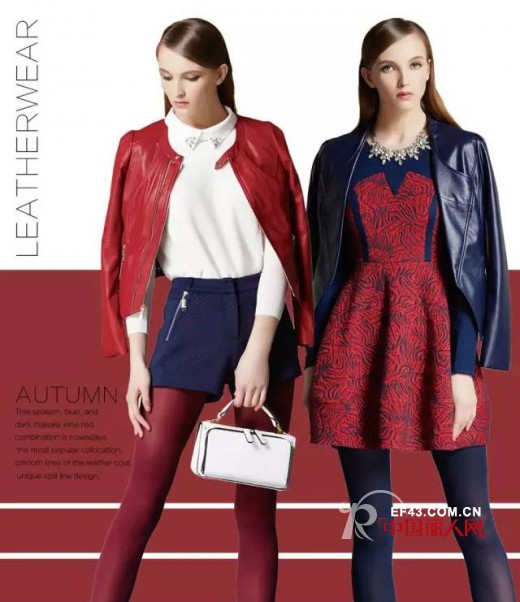 (Right) This season ink blue and marsala burgundy combination is the most popular nowadays, smooth leather jacket line, a unique dividing line design, but also highlight the sense of value, with a retro modern jacquard dress, simple self-cultivation Three-dimensional cut, shoulder stitching hit color knit design, umbrella skirt hem, highlights the elegant temperament, modern sense of vintage. (Left) Smooth Curves Perfectly tailored leather coat, exquisite design, collision is pop on the popular fine little collar sweater, take a little geometric sense of playful shorts, the shape of the personality is also just soft woman new image.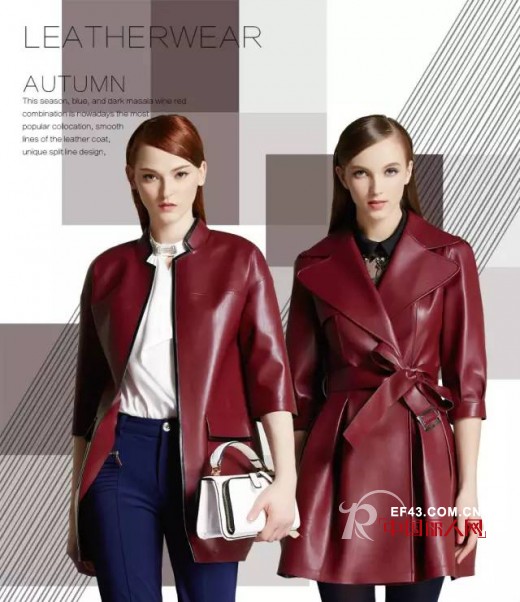 (Right) The new season with a relaxed profile to mobilize the cheerful retro atmosphere, the use of shiny double-sided leather fabric full profile profile umbrella umbrella coat, superb tolerance, even for their own body is not confident girls , But also piercing personality good figure. Take the simple and elegant little shirt, full of fashion sense. (Left) outline simple atmosphere, three-dimensional cut Mazar wine burgundy retro coat, full of tension. Take the pure white fine little shirt, to create a light ladies noble and confident temperament Slim style, under the tight pencil pants, perfectly modified stature ratio, so that the legs slender straight lines, simple line of segmentation, effective enrichment Design level, highlight the crisp type.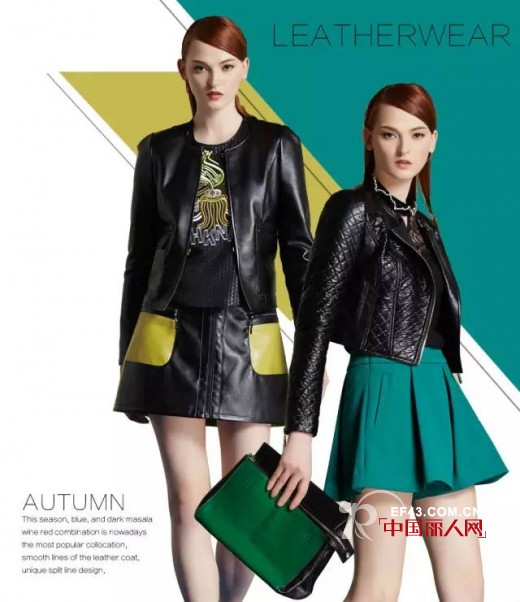 (Right) Six-point grid pillar fabric with crushed skin stitching jacket, with black stretch net take small shirt, small stand-collar design, a strong sense of layer bead technology, gauze transparency makes the skin looming, wild high waist A word pants, age-young and light, crisp three-dimensional, slightly open the side of the Puff Puff skirt, no matter its super-novel jacquard texture, or crisp texture, gloss is revealed by the extravagance of luxury children's extravagance. (Left) Short Skirt Set This season showcases a functional style that incorporates a structural jacket and a small skirt. Two-tone leather, practical pocket and box design is the core element of the single product. Half-skirt unique color spell eye-catching effect. The overall effect of showing handsome but full of feminine wear.

Figure Source: Kola- CHKNAK

Cosplay Men'S Clothes,Eco-Friendly Halloween Clothes,He-Man Cosplay Costumes,Harry Potter Costume

Shaoxing Jinshengtai Textile Co. Ltd , https://www.sxheptex.com