In the continuous development of the apparel market, do you feel now that the trend of joining the brand has become mainstream? Although online development is now more rapid, but the return of physical stores is just around the corner. In order to achieve development in the clothing market space, you choose a good brand to join yet? Xiaobian as a clothing investment platform, it should be recommended to all dealers have the strength and space for the development of brand enterprises. Today, Xiaobian to recommend the most powerful men's industry brand: Talented men. Talent Apparel Co., Ltd. was founded in 1983, located in known as "the name of the literature," said Putian, Fujian Province, its headquarters is located in Putian City, Chenghai District, East China Sea industrial zone. Now subordinate units are: the East China Sea Talent in China Garment City, Licheng Industrial Park, East Zhu Industrial Park, Lingchuan Industrial Park, Talent Hotel, Yanshou Villa, Putian Caizhi Government Printing Co., Ltd., Fuzhou Talent Branch, Beijing Talent Branch, Hong Kong Talent Branch and so on. For these subordinate units, it is not hard to guess: Only a strong brand enterprises, to have so many subordinate units. If you want to join the brand companies, then you have to know their first joining requirements: B-level city franchisees need to have 50-90 million funding capacity; C-level city franchisees need to have 20-60 million funding capability . If you are interested in joining then hurry for the brand business message. Brand companies will be the first time to get in touch with you to negotiate to join the matter.

Features : Velcro on hood, adjustment cuffs and hem help to keep wind out and seal in warmth. Detachable and adjustable storm hood help to keep wind out. 2 zippered waterproof hand pockets, 1 zippered chest pocket and 1 internal pocket.
Comfort : The interior of men jacket is also fitted with soft touch and lightweight micro fleece inserts to maximize comfort and skin contact zones. It also promotes excellent breathability.
Design : The venting design with mesh pannel under the shell on top back will enhance the breathbility performance during your outdoor activities. It will help keep you keep dry.
Waterproof : The 150D outside fabric of the men rain jacket is with high waterproof function of 5000mm, to ensure totally waterproof and windproof. It will help keep your body being dry when you are outside no matter what the weather is, as it can protect you from bad rainy or misty weather.


Soft Lining : Super microsoft and warm knitted tricot lining that will help you keep warm in outdoor activities under cold weather, breathable at the same time.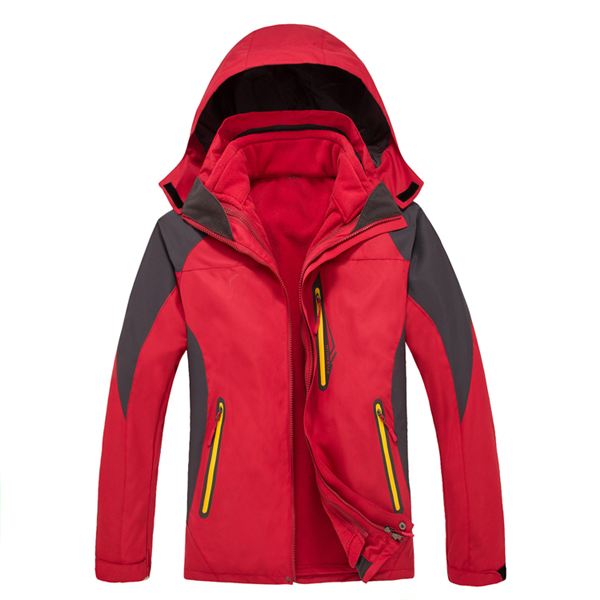 Waterproof Softshell Jacket,Breathable,Outdoor,Windbreak

SUZHOU QIANTENG GARMENTS CO., LTD. , https://www.garmentfactorychina.com